Pianist. Vocalist. Piano Bar Entertainer. Recording Artist. Songwriter
Top Piano Entertainment & Music For All Occasions
One Woman Band or with Trio for Corporate & Private  Events, Casinos, Parties
JAZZ STANDARDS • ADULT CONTEMPORARY• EASY LISTENING
COUNTRY • ROCK N'  ROLL • R & B • LATIN • CHRISTMAS
INTERNATIONAL FAVORITES • CLASSICAL
    Liberache's Famous Restaurant, "Carluccios' Tivoli Italan Restaurant", Las Vegas, Nevada
Maureen Smith is an accomplished entertainer, piano player and vocalist, recording artist, songwriter, composer, publisher and event planner. A native of Toronto, Canada, she has several years performance experience in live settings from cruise ships, dining rooms, restaurants, hotels, clubs and films to several corporate functions and conventions, private parties, weddings, anniversary parties and senior citizen homes.
A jazzy mood, upbeat energy, great music and entertainment!  That's what you'll get with Maureen Smith!  A versatile pianist/ vocalist, one woman band performing on grand piano with Yamaha keyboard and vocals, or with a trio and surprise guests to provide entertainment for your  lounge or next event.   Providing the  finest in piano, vocal and keyboard entertainment!  Maureen Smith performs over 2000 cover tunes from the great legend recording artists including  Frank Sinatra, Natalie Cole, Celine Dion, Better Midler, Shania Twain, Anne Murray, Patsy Cline, Nora Jones,  Eagles, Elvis, Elton John, Billy Joel and more!  A talented pianist/vocalist with an incredible warm, versatile, power voice, upbeat personality and show!
 VERSATILE SOLO  PERFORMANCES
• Grand Piano : Solo Cocktail Piano including Jazz Standards, Easy Listening and Broadway
• Grand Piano / Keyboard and Vocal Entertainment
Providing a wonderful mix of grand piano, keyboard and vocals, Maureen provides entertainment for private events, corporate events as a one woman band. With the sophisticated sounds and brilliant arrangements on  keyboard, you would almost think there was a real big band and small orchestra in the room.    Repertoire includes a good mix of the hit Jazz Standards, Pop, Adult Contemporary, Country and Rock N' Roll Hits and more!
• Keyboards and Vocal Entertainment
With no grand piano, keyboards can be provided with all music equipment including a P. A and sound depending on room requirements.
TRIO PERFORMANCES
Grand Piano, Keyboards, Saxophone, Vocals
ADDITIONAL SETTINGS:
Proficient on accoustic guitar, Maureen can often be found leading a campfire singalong, or performing with other musicians and/or bands.
---
Sheraton Parkway Hotels
Carnival Cruise Lines
Boulevard Club
Larry Cuthbertson Agency
Moevenpick Restaurants Ltd
G.E. Capital Technology Services
Ambrosia Restaurant
Louis Janetta's Place
Barrister's Lounge
Cooper Industries Ltd.
PRIVATE EVENTS  & PARTIES 
Over 100's  private events! 
    Corporate Functions
    Anniversary Parties
    Home Christmas Parties
    Weddings
    Birthday Parties
 A FEW PREVIOUS  PERFORMANCES:
Pantages Hotel, Toronto
Fairmont Royal York Hotel, Toronto
Danny's Piano Bar, New York
Liberache Museum, Las Vegas, Nevada
Pro Music Conference Awards Receptions, Golden Nugget Hotel, Las Vegas
For Booking phone:  416 – 620 – 1231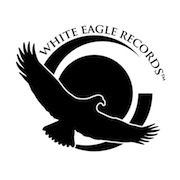 Maureen Smith, Founder,  President
White Eagle  Promotions,
White Eagle Records Ltd.