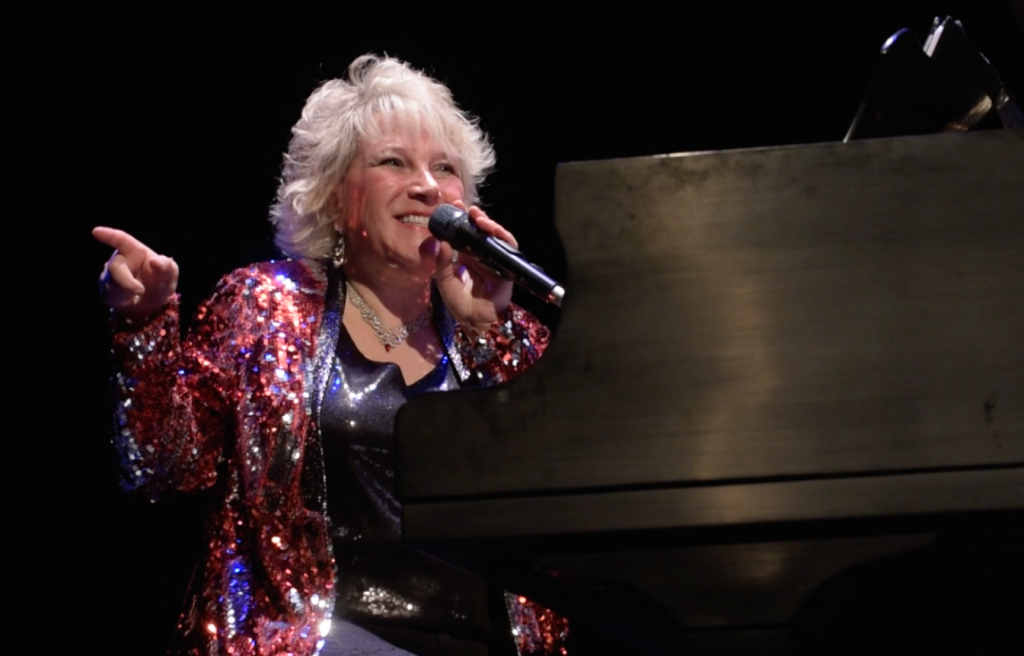 MAUREEN E.  SMITH, Pianist, Vocalist, Recording Artist, Songwriter, Music Producer, Performance & Vocal Coach, Master Intuitive Coach, Life & Business Coach, Q. Mediator
Bachelor of Music, Bachelor of Education, A.R.C.T. Piano Diploma
Maureen Smith is an accomplished Pianist, Vocalist, Entertainer, Recording Artist, Songwriter, Piano & Music Teacher, Performance and Vocal Coach, Music Producer and Music Industry Management Consultant and the founder and CEO of White Eagle Promotions, White Eagle Records Limited.  She is also a  Certified  Intuitive Coach,  Life & Business Coach,  Qualified Mediator, Land Developer, Consultant and  CEO of Women's Millionaire, White Eagle Properties Inc.  As an Entrepreneur, she created and founded several businesses,  over a 40 yr. career and has succeeded equally and internationally in Marketing, Promotion, Performing, Consulting, Artist Development, Music/ Film Distribution and Retail.
Born in Toronto, Canada, Maureen's talent was discovered at the age of 4 years old, when she first began playing piano by ear and taking private piano lessons, thanks to her mother.  By 14 years of age, she had developed a love for classical music along with Billy Joel and the blues, and had then decided on a career in music. She began teaching piano for a conservatory by the age of 16 and has since continued teaching as a piano and voice teacher, music educator and coach for several years.
Maureen as a pianist/musician  of over 50 yrs, has several years experience in music performance as a professional Pianist/Vocalist, International  Piano Bar Entertainer,  Recording Artist, Songwriter, Music Composer, Speaker and Writer.  As a result, she has much experience on the stage in a variety of performances, teaching and public speaking settings worldwide. She has several years performing experience in live settings dining rooms, restaurants and clubs to cruise ships, hotels, private parties and many corporate functions and conventions. Maureen has also  performed with her own band, other musicians, in duo's, trio's and big bands.
A warm and soulful vocal approach that moves artistically through a huge mixed repertoire of over 2000  cover tunes from country ballads and jazz standards to up-tempo swing and modern top 40 hits, rock' n roll, classical standards and international favorites confirms her incredible versatility, adds to her amazing piano playing.
Maureen is also an effective engineer and studio musician, being the owner of a recording studio, has produced and recorded much of her own music. Diverse in many areas of the music industry, she is additionally immersed in publishing, sales, and marketing.
With  a career span of over 40 yrs.  and many accomplishments,  Maureen E. Smith  brings much experience to her students as a Performance Coach for  Professional Speakers, Vocalists & Musicians.  She is also  a Vocal Coach,  Producer, Piano Teacher and Private  Music Educator with over 40 private teaching exp., coaching and 20 years teaching experience as  Band Conductor and Vocal Music teacher within the Separate School Board.
Proficient on guitar, Maureen can often be found leading campfire sing alongs. With a music education degree from the University of Western Ontario, Maureen also plays the flute, saxophone, clarinet, trumpet, and other band and stringed instruments. She has taught and directed instrumental and vocal music programs in the school system for 20 yrs., directed and conducted several youth ensembles and bands, designed and taught Singing Workshops for adults for The Learning Annex, in addition to teaching privately in her home studio for over 35 years.
With over 50 years of piano playing, 40 years of private teaching and 20 years of classroom experience, she has become an affective leader and role model for many. Her enthusiasm, love of music, public speaking and interpersonal skills, naturally motivates her students and audiences alike. Maureen now enjoys helping other adults develop their creative potential and talents by providing motivational and business coaching services, consulting and teaching in the areas of performance, music, public speaking, business growth and marketing.  Music talent, vocal technique, creativity, psychology and teaching are equally matched with her professional  skills in performance and business adventures which she offers to her clients and students.
With a love of  the music business and travel,  as the Founder & CEO of White Eagle Music Promotions, White Eagle Radio, Best Choice Entertainment and White Eagle Records Limited, Maureen did it all!  While expanding White Eagle Records Limited through all areas of the music business, she additionally became an international record promoter, publisher, distribution consultant, distributor, producer, music industry management consultant, manager, radio interviewer, booking agent, publisher, coach and home studio recording engineer.
As an international Music Industry Management/ Marketing Consultant, Coach and Producer, Maureen has worked with several recording artists, celebrities, speakers and students in several countries including Canada, the USA, Africa, Poland and  France in Artist Development.
She additionally interviewed several artists and celebrities  including Celine Dion, Vocalist/ Record Artist, Patricia Evans, Author, Gene Simmons and was nominated in Billboard Music Magazine as a Top Women in the Business in 2010 in New York, New York.
Maureen E. Smith also works as Land Developer / Mediator and Building/ Renovations Consultant in Construction, as a result of  much experience renovating her  home and additionally having grown up with many summers at a cottage in the northern county of Muskoka, Ontario.
She is the recording artist, pianist/vocalist, songwriter, music composer, producer and publisher of the  healing / easy listening CD:  Spirit, Songs of Inspiration, Maureen Smith.  Her CD, Spirit was awarded Top 3 on Women's Radio in the genres of Easy Listening and Country Music and has sold many copies in Retail Stores and on the Internet.  It also features 5 other well known Studio Musicians including Ron Allen on Native Flute and Keyboards, Lenny Soloman,  Violin, Banjo, Tom Wasinger on Guitar and Percussion,  Peter Bleakney, Bass Guitar, Mark Kelso, Drums and Jamie Fike, Engineer & Percussion and was mastered by 2 Grammy Award winning engineers Doug Sax in Hollywood, California and David Glasser, Boulder, Colorado.
With an added devotion to Alternative Health & Healing, Native Medicine, Maureen also invented a line of Aromatherapy Dream Pillows, filled with herbs and aromatherapy oils under the  business called "Scents From Nature"  The pillows  have sold in several retail stores in Canada and the USA and are soon to be carried as an exclusive spa product in various hotels. They are Small Aromatherapy Pillows made for Relaxation, Insomnia, Stress Reduction,  Invoking & Remembering Dreams, when put in your pillowcase.  They really do work!
---
PIANIST/ VOCALIST/PIANO BAR ENTERTAINER,  OVER 2000 COVER TUNES 
PERFORMANCE CLIENTS / PIANIST /VOCALIST/ PIANO BAR ENTERTAINER
Sheraton Parkway Hotels, Pianist/Vocalist, Toronto
Carnival Cruise Lines, Pianist/Vocalist, Mexico, Jamaica, Cayman Islands
Pro Music Conference Awards Reception,  Golden Nugget Hotel, Las Vegas, Nevada
The Boulevard Club, Solo Pianist/Vocalist, Toronto, ON
Cuthbertson Entertainment Agency Pianist/VocalistToronto, ON,
Cooper Industries LTD, Pianist
Ambrosia Restaurant, Pianist, Etobicoke, ON,
Louis Janetta's Restaurant , Pianist/Vocalist, Toronto, ON
Movenpick Restaurant Solo Pianist, Toronto, ON,
Barrister's Lounge Piano & Vocal Jazz Duo, Barrie, ON
Garden Court Senior Citizen's Home , Pianist, Toronto
Heritage House Senior Citizen's Home , Pianist, Mississauga
Meadowvale Senior Citizen's Home , Pianist, Mississauga
G.E. Capital Technology Services
Carol Priest Entertainment Agency
OTHER PERFORMANCES
 JW Marriot, The Rosseau Muskoka Resort & Spa, Ontario, 2016
 Fairmont Royal York Hotel, Toronto, Ontario, 2013
Liberache Museum, Las Vegas, Nevada
Liberache's Famous Restaurant, " Carluccios Tivoli Italian Restaurant, Las Vegas, Nevada
Danny's Piano Bar, New York, New York
Septembers Restaurant, Fort Lauderdale, Florida
Sea Escape Dinner Cruise, Fort Lauderdale, Florida
PLUS OVER 100 PRIVATE FUNCTIONS, INCLUDING, WEDDINGS, ANNIVERSARY
PARTIES, PRIVATE HOME PARTIES, CONVENTIONS AND CORPORATE FUNCTIONS
RECORDING STUDIO
Maureen Smith Music Studio, Cubase, Protools, Yamaha Grand Piano CD Demos
MUSIC PUBLISHER, SONGWRITER, RECORDING ARTIST
WHITE EAGLE RECORDS LIMITED
Studio Musician, Piano, Vocals, Keyboards
BUSINESSES:  FOUNDER • PRODUCER •  PRESIDENT/CEO
Women's Millionaire
Coaching in Business, Teaching, Consulting & Events
Performance, Public Speaking & Vocal Coaching Workshops
Single Events by Women's Millionaire – Event Planning, Dances, Singles Events
Spirit Coaching – Master Intuitive Coach, Life/ Business Coaching
Global Mediation & Coaching – Family & Civil Mediation, Coaching
White Eagle Properties Inc.
Land Developer, Mediator, Consultant,
Project Management, Building Permit Approvals, Engineering Studies,
 Log Home Sales & Training
White Eagle Contracting:
Consulting, Home Renovations
General Contracting
White Eagle Music Promotions – Artist Development & Management
International Marketing & Promotion, Distribution, Producing
Radio Promotion
Agency, Consulting & Coaching, Film Promotion
Best Choice Entertainment 
Top 40 Music/ Film/ Video Distribution – Rackjobber
Major Retail Chains – Convenience Stores,
Coffee Shops, Ontario, Canada
White Eagle Radio – Internet Radio Stations:  Outreach, Over 100 Countries
Top 100 Hits of Today
Easy Listening Hits
Independent Radio Scene
White Eagle Records Limited
Maureen Smith, Recording Artist/ Songwriter, Pianist/Vocalist, Guitarist,  Producer
 Music CD:  Spirit, Songs of Inspiration, Publisher
Retail Sales:  Music CD's,  Retail Chain Stores, Independent Physical Stores
 Internet :  Amazon, Itunes, etc.
Pianist/ Vocalist – Performer, Piano Bar Entertainer, – Over 1000 Cover Tunes Including: Celine Dion, Bette Midler, Frank Sinatra, Natalie Cole, Anne Murray, Elton John, and More!
Studio Musician, Piano, Vocals, Keyboards,  Guitar
Recording Engineer & Studio:  Cubase, Protools, Yamaha Grand Piano CD Demos
Music Publisher,  Songwriter •  SOCAN, White Eagle Records Limited
Maureen Smith  Music Studio – Private Teaching & Coaching:
Piano Teaching, Vocal Instructions, Guitar, Brass & Woodwinds, Theory,
Preparation for Royal Conservatory of Music Exams, Festivals  & Competitions,
Vocal Workshops : Discover Your Singing Voice for Adults
Scents from Nature – Aromatherapy  Dream Pillows
Back to Nature with herbs, flower and trees for Spirit, Mind and Body
Aromatherapy Pillows made with Herbs & Oils.   Get a great night's sleep. Inspire your dreams. Invoke the powers of your imagination.  The pillows are filled with different combinations of herbs and when  put inside your pillowcase the scents from lavender, chamomile, various herbs and tree leaves, provide much relief for insomnia, deep sleep, relaxation of  the mind while allowing one to also invoke and remember your dreams!
Small Pillows for Relaxation, Insomnia, Stress Reduction,  Invoking & Remembering Dreams.
Retail Sales: Various Craft Stores and Independent Stores, Canada, USA
RECORDING ARTIST , DISCOGRAPHY – MUSIC CD
SPIRIT, SONGS OF INSPIRATION – MAUREEN SMITH, PIANIST/VOCALIST, GUITAR,  PERCUSSION,
Original CD  "Spirit" is a reflection once again of Maureen Smith's   unique diversity, with a combination of top 40 pop tunes, adult easy listening ballads, country and native songs. It also  features some of Canada's top studio musicians and recording artists. "Spirit" was released in February, 2004 by White Eagle Records.
SONGWRITER/ MUSIC COMPOSER:
SPIRIT
IT DOESN'T MATTER WHO YOU ARE
LEAVING BY JOB
ANGEL WATCHING OVER YOU
TAKE A LOOK INSIDE
RICH AND FAMOUS
COME FLY WITH ME
DREAM
FOREVER
IN THE MOOD, Cover Tunes by Maureen Smith 
 In the Mood
Unforgettable
All of Me
Stardust
Phantom of the Opera
New York State of Mind
Always On My Mind
Here We Are
Smile
Since I Fell For You
Sorry Seems to be the Hardest Word
God Bless the Child
ADDITIONAL UNPUBLISHED SONGS/ MUSIC COMPOSITION
Over 50 Unpublished Songs including:
It's True, My Dream Came True
The Older I Get, The Better I Get
I Want to Raise Your Spirit
Missing You
NOMINATIONS & AWARDS
BILLBOARD MUSIC MAGAZINE – Nomination for TOP WOMEN IN THE MUSIC BUSINESS, 2010, New York, New York, Maureen Smith, White Eagle Records Limited
Women's Radio Music Review Awards – Spirit, Songs of Inspiration, Top 3 in Country/ Easy Listening
PRESS & PUBLICITY
Canadian Musician Magazine
Celebrity Access Magazine
Women's Radio
Huntsville Forrestor Newspaper -Metroland Media, WRITER
Billboard Publicity Wires
Musicrypt Publicity Wire
RADIO AIRPLAY:
VARIOUS EASY LISTENING, COUNTRY & ABORIGINAL RADIO STATIONS IN CANADA & USA
COACHING • TEACHING ACHIEVEMENTS
Women's Millionaire – Business, Performance , Life Coaching & Teaching
Spirit Coaching –  Intuitive Coaching – The In Vision Process
Global Mediation & Coaching
The Learning Annex Adult Education – Discover Your Singing Voice –                 Maureen Smith  Author, Teacher, Coach
Toronto Catholic School Board – Instrumental Band Teacher & Conductor,   Vocal Music Teacher – 20 yrs.
Bahamas Separate School Board – Vocal Music, Piano, Coaching 1 yr.
Private Music Teaching, Vocal Coaching, Performance Coaching – 35 yrs.
ARTIST MANAGEMENT • PRODUCING • CONSULTING • COACHING
Independent Recording Artists, Songwriters
INTERVIEWING 
Maureen Smith has interviewed several recording artists,  celebrities and speakers  in both the Music Industry and Personal Development & Coaching Industry, personally, on radio and via the internet  including Celine Dion, Vocalist, Patricia Evans, Author,  Gene Simmons, Producer of the famous band KISS.
White Eagle Radio, several  International Recording Artists and Business Entrepreneurs
EVENT PLANNING/CONCERT PRODUCTION
Fairmont Royal York Hotel  – Singles Dance / Speed Dating/ Live Piano & Vocal Performance
Fox n Fiddle Night Club- Business Networking / Singles Events
Production, Planning and Conducting of Over 100 Music Concerts – School Board
INDUSTRY CONFERENCES – 
BUSINESS DELAGATE –  Artist Representation, Promoter, Producer
MUSIC INDUSTRY:  CANADA •  USA •  EUROPE 
NARM, National Association of Retail Merchandisers, San Diego, California,
Hollywood Billboard Film & TV Conference,  San Francisco, Hollywood, California
CMJ  – Music Industry College Conference, New York, New York
COCA, Canadian Organization of Campus Activities, Ontario, Canada
Ticket Network- LAS VEGAS, Nevada
MIDEM, Cannes, France
POPKOMM, Berlin, Germany
Canadian Country Music Association, CCMA, Calgary, Canada
CMW, Canadian Music Week, Toronto, Canada
Billboard Touring & Music Managers, New York, USA
Pro Music Industry Music Conference, Las Vegas, Nevada
VENTURE CAPITAL/ REAL ESTATE INVESTMENT  – Land Developer
CVCA, Canada's Venture Capital & Private Equity Association
Ontario Professional Planners Institute
Canadian Real Estate Wealth Investor Forum
CONSTRUCTION / BUILDING:  Land Developer, General Contracting
Ontario General Contractors Associations
Fall Home Show, Toronto – Log Home Sales
BILD, Ontario Home Builders Association
MEDIATION / ALTERNATIVE DISPUTE RESOLUTION, Q. Mediator
Professional Conferences  & Meetings
Mediation in Land Use
Mediation in Marriage Contracts
Mediation in Family & Coaching
Mediation  In Insurance
Arbitrators in Action
COACHING INDUSTRY : LIFE / BUSINESS 
The Writers Workshop – Hayhouse Publishing Cruise with Cheryl Richardson, Life Coach and Reid Tracy, President
Movers & Shakers Workshop – for Entrepreneurs and Radio Interviewers
Intuitive Coaching, The In Vision Process with Colette Baron Reid, Boston, Massachusetts, Master Intuitive Coaching Institute
SALES/ ARTS ADMINISTRATION/AGENT 
White Eagle Promotions, White Eagle Records Ltd.
Sales and Marketing, Chappell Music Publishers Canada
Music Agent, Ron Albert Entertainment Agency.
EDUCATION / ACHIEVEMENTS
TEACHING • EDUCATION • MUSIC
B.A. Education, Bachelor of Arts, University of Windsor, Specialist in Instrumental Music
Lifetime Member of Ontario Teachers College of Teachers
B.A Music Education, Minor – Psychology & Sociology
Instrumental Music Pedagogy: Flute, Clarinet, Saxophone, Trumpet, Baritone, Violin, Cello, Voice,
Conducting, Piano Performance, Theory and Composition
A.R.C.T. Piano Teacher's Diploma, Royal Conservatory of Music, University of Toronto. Advanced studies in piano pedagogy, theory, harmony, counterpoint
Trebas Institute of Recording Arts: The Music Industry
Advanced Jazz Piano studies & Music Arranging with Steven Gardner, Don Himes, John Arpin, and DougRiley.
Advanced Vocal Instruction:  Vocal, technique, various singing methods with : Elaine Overholt, Lois Singer, Wendy Dobson, Lisa Martinelli and Bill Vincent.
COACHING
Executive Life / Business Coach with Canadian Certified Coaches Federation.
Master Intuitive Coach- The In vision Process.  Master Intuitive Coach Institute with Colette Baron-Reid, an international  intuitive coach and #1 best selling author of "The Map".
The Hoffman Institute of Canada, Quadrinity Process; A methodology of teaching focusing on human development addressing all dimensions of being: intellectual, emotional, physical  and spiritual.
MEDIATION • ADR, Alternative Dispute Resolution
Qualified Mediator,  Advanced Alternative Dispute.  Civil Mediation Faculty of Law, University of Windsor, Specialist in Alternative Dispute Resolution /Family and Civil Mediation in Toronto, Ontario
Civil Procedures for Non-Lawyer Mediators – Ontario Court of Justice
CONSTRUCTION
Ontario Ministry Certified, Ministry of Municipal Affairs and Housing Ontario Building Code in Part 9 – The House – Building Envelope,
Ontario Ministry Certified, Ministry of Municipal Affairs and Housing Ontario Health and Safety,
Construction Management, The Construction Institute of Canada.
Standard First Aid, Link to Life Emergency Training Certificate
ALTERNATIVE HEALTH, Health & Wellness
Advanced Movement Techniques, and Posture related Methods: advanced training and private studies with The Alexander Technique, Feldenkrais Method and the Mitzvah Technique with a special focus on movement, posture, body awareness for maximum performance & technique, preventing and/or working with musician related injuries.
Alternative Health,Healing, Quantum Physics: Studies in the work and principles of authors Louise Hay, Doreen Virtue, Wayne Dyer, Greg Braden, Caroline Myss, Hal and Sidra Stone
Immunotec Consultant – Health  & Wellness
MEMBER OF PROFESSIONAL ASSOCIATIONS;
COACHING/ MEDIATION
ADR Ontario, Canada – Alternative Dispute Resolution Association of Canada
Canadian Coach Federation
MICI, Master Intuitive Coaching Institute
Ontario Family Mediators Association
TEACHING:
Lifetime Member of Ontario College of Teachers, Ontario, Canada
ORMTA, Ontario Registered Music Teachers Association
MUSIC INDUSTRY
CIMA, Canadian Music Association
CIRPA, Canadian Independent Record Producers Association
AFM, Local 149, Toronto Musicians Union
AFM, Las Vegas Musicians Union
Nashville Songwriter Associations
NARM, National Association of Record Merchandisers
CMRRA ( Canadian Musical Reproduction Rights Agency Ltd )
Songwriters Association of Canada
Music Publishers Association of Canada
SOCAN, Society of Composers, Authors and Music Publishers of Canada
CONSTRUCTION ASSOCIATIONS
BILD, Home Builders Association of Canada
TCA, Toronto Construction Association
CAWIC, Canadian Women In Construction
CDECA, Canadian Decorator's Association
VENTURE CAPITAL / REAL ESTATE INVESTING
Canada REIC – Canada Real Estate Investors Club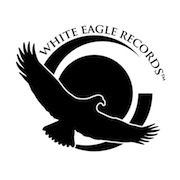 Maureen is the founder and President of White Eagle Music Promotions and White Eagle Records Limited.
Spirit, Songs of Inspiration Available NOW!
---
TESTIMONIAL:
Dear Maureen: You don't know me, but l know you although I never met you personally. I just finished listening to your CD for the first time and want to congratulate you on it! And I really like that you included words in your CD booklet, so I can read them. Only a person who is on a certain spiritual level can write the way you did it. Your lyrics are not only beautiful and inspirational but they are from your heart. I wish you many more of your dreams come true and may God bless you!
~ Biba Milinkovich
---
All rights reserved ©White Eagle Records Limited- 2021