MAUREEN SMITH • Testimonials
Entertainer / Pianist / Vocalist
Dear Maureen: I'd like to personally thank you for the excellent job you did in our hospitality suite at the Westin Harbor Castle. The 500+ attendees from North American have gotten back to us on our feed-back cards. The results were ones of outright delight with your music and song selections. Special accolades given to the impromptu sing along on Monday night.
~ Pat Salter, Coop Grouse-Hmds Central Sales Manager COOPER Industries
Dear Maureen: I wish to express my thanks to you and congratulate you for your great success and entertainment, on behalf of The Boulevard Club members, and myself included, it has been a great pleasure Miss Smith, having you perform here. The dining room has done extremely well on the weekends and also every Wine & Dinner event was completely sold out. The members are often inquiring about the dates that you are booked to play here and often comment about your great repertoire. We are looking forward to many more evenings of entertainment. You are truly great, and I wish you lots of continued success with your music. I know you'll be going places with it!
Best Wishes,
~ The Boulevard Club, Roy Petgrave, Dining Room Manager
Every Christmas GE Capital
Technology Management Services hosts a Customer Appreciation event. This past year we invited all of our guests to Movenpick restaurant, Palavrion. With approximately 400 people attending, we wanted to make sure our customers enjoyed a thoroughly entertaining dining experience. Maureen entertained our guests during the cocktail hour through to the end of the event. Our guests thoroughly enjoyed the evening and Maureen definitely added to the ambiance and success of the event. Thank you Maureen!
~ Nova Frendo, GE Capital Technology Management Services
Maureen, Thanks for everything. You were fabulous.
~ Vicki Griffiths, Vicbar Marketing Ltd.
---
Teacher/Consultant
Hi Maureen, I just wanted to let you know that the Lion King song (speech) was a HUGE success. Everyone loved the concept, the singing, and of course the context of the speech. The timing worked out perfectly. I could feel the audience as they laughed, applauded, and cheered throughout my speech.
I just wanted to THANK YOU one more time for your help, your patience, your guidance, your advice, and of course your positive encouragement throughout. You helped make a very special moment and EXTRA special one. I wish you all the best in your career and all your future endeavors.
~ Rob Singer
---
Recording Artist/Composer
Maureen's music reaches the deepest part of the soul and takes it to the spiritual home of peace and calm. My favorite song is "Angel Watching Over You".
~ Snezana Lisowksy, Learning With Hope, Entrepreneur, Mississauga, Ontario
"Inspirational songs that will make your spirit soar. Uplifting songs that will touch the Inner core of your being. Spiritual educational songs, that will teach students the meaning of life, love and happiness. Can be used to supplement a religion or family life program where students will begin to understand more about who they are and how the universe supports the challenges they face."
~ Gail Ramoska, High School Teacher, Mississauga, Ontario
"Soothing music for the wounded soul……healing…"
~ Emily Paredes, Counsellor, New Mexico
"Songs from the heart, sung in a unique, passionate and unaffected style."
~ Vezi Tayyeb, Producer, Recording Artist, Kensington Sound, Toronto
I think it has good merit and can make it to the charts with the right promotion!
~ Pete Bennett, New York, NY "Making Unknowns into Stars, and Stars into Superstars", The Worlds #1 Promotion Man, Billboard Magazine
"Sure to make Billboard magazine, right beside the Dixie Chicks…"
~ Doug Sax, Mastering Engineer, The Mastering Lab, Hollywood, California
Dear Maureen: You don't know me, but l know you although I never met you personally. I just finished listening to your CD for the first time and want to congratulate you on it! And I really like that you included words in your CD booklet, so I can read them. Only a person who is on a certain spiritual level can write the way you did it. Your lyrics are not only beautiful and inspirational but they are from your heart. I wish you many more of your dreams come true and may God bless you!
~ Biba Milinkovich
I met Maureen Smith at the opening day of North by North East music conference in Toronto, Canada, June 2004. She was all over the place promoting White Eagle Records.
Maureen gave me a copy of her CD, Spirit, I listened to track #2, "It Doesn't Matter Who You Are". It sounds like a potential hit song/single to me!
~ W. Andy Hussakowsky, President
Music Resources International Corp. New York, NY
Lighthouse, "One Fine Morning"; Wednesday, "Last Kiss"; LEN, "Steal my Sunshine"
---
Record Promoter
Thanks for being a straight shooter. You'll do well with your work in the industry with your high levels of integrity.
~ Richard Klender, Songtracker Pro Software, Recording Artist, Author, Los Angeles, California
I met Maureen at the 2003 N.A.R.M. Convention, Orlando Florida. Having been involved in all aspects of the recording Industry for 20 plus years, I consider myself somewhat jaded, (sad but true).
Much to my delight and surprise, I was approached by one of the most energetic and bubbly personalities in the form of Maureen Smith. Her enthusiasm and straight forwardness in promoting her CD was truly a breath of fresh air."
~ Alonzo Marrow, National Director of Sales, Eagle Records, Eagle Hock Entertainment Inc., New York
Well respected as a record promotion woman in Canada, that promotes a lot of upcoming entertainers and stars!
~ Pete Bennett, New York, NY "Making Unknowns into Stars, and Stars into Superstars", The Worlds #1 Promotion Man, Billboard Magazine
The most active promoter this year at North by North East. She was everywhere! Also, the most active promoter I've ever seen at a music industry trade show in Canada, the US and the rest of the world.
~ Andy Hussakowsky, President, Music Resources Int'l Corp, New York, NY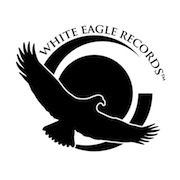 Maureen is the founder and President of White Eagle Music Promotions and White Eagle Records Limited.