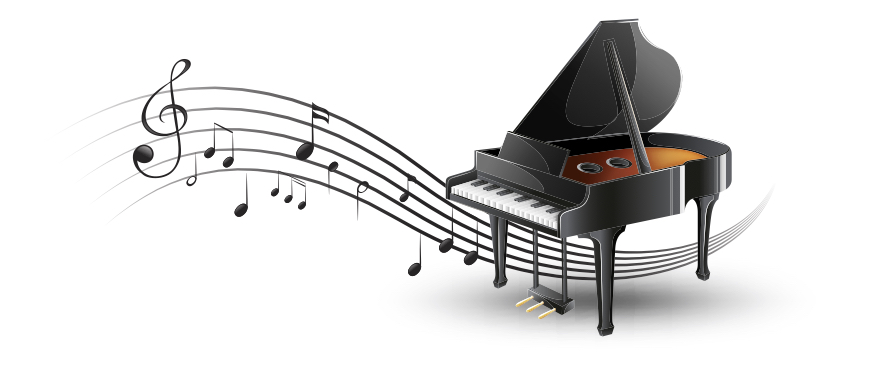 MAUREEN E. SMITH
PIANIST, VOCALIST, MUSIC EDUCATOR
SONGWRITER, RECORDING ARTIST & PRODUCER
B.A. MUSIC EDUCATION,  B.A. ED. A.R.C.T. PIANO
Piano •  Voice •  Guitar  • Woodwinds & Brass
• Artist Development
• Coaching & the Psychology of Performance
• Producing Music Cd's & Demos
• Online Live Concerts & Consulting
• Music Industry Management Consulting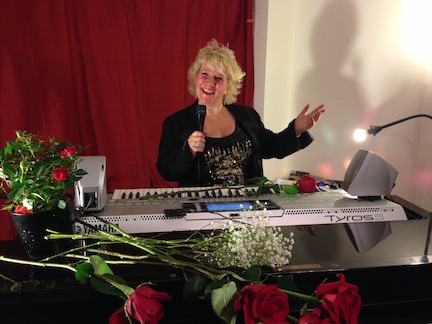 Hello:
It is my pleasure to welcome you to my teaching page. Beginning at an early age, I've enjoyed teaching music privately for over 40 years. Originally from Toronto , I now teach online from my home music studio located in Barrie, Ontario, fully equipped with a Yamaha Grand piano, keyboards,  music recording studio,  in addition to recording live videos with the most recent updates in technology.  Additionally I was an Itinerant Instrumental Music Teacher, Band Conductor and Vocal Music Teacher in the school system , directed and produced many music concerts throughout my teaching career.
I offer high quality instruction to both beginner and senior students,
in piano, voice, theory and songwriting.  Additionally on acoustic guitar, all the woodwind and brass instruments and beginner violin.
I have a fairly flexible approach to working with students, and parents,
and am therefore able to work with the individual needs of each student,
with respect to choosing to the correct method of learning, whether
it be working through the Royal Conservatory of Music Graded system, and preparation of the RCM EXAMS, and music competitions, or just teaching how to play pop music for fun by learning chord structures and harmony, playing by ear or reading from fake sheets, from beginner to advanced.
For advanced students, with hectic schedules, I have a flexible policy, which allows you to book lessons biweekly or  individual appointment should you not be able to commit to weekly lessons.
I am now additionally available for Phone and Email Consulting, Video Conferencing and music teaching online.
Please contact me by email or phone to inquire. I look forward to meeting you.
Sincerely,
Maureen Smith, Music Educator, Songwriter, Recording Artist, Pianist /Vocalist, Publisher, Producer,  Music Industry & Career Consultant
A.R.C.T. PIANO, BA. MUSIC ED. & PSYCHOLOGY, B.A. EDUCATION
Previous Member of : 
ORMTA, AFM, CAPS, CIRPA, CCMA, SAC, SOCAN, CARAS
---
PIANO LESSONS
All ages • All levels • 4 yrs. to Senior Citizen
Classical • Jazz • Popular Music • Cocktail Piano • Harmony & Chords
Preparation for Royal Conservatory of Music Exams • Competitions
Learn to play by ear • Color Hearing • Ear Training
Yamaha Grand Piano • Digital Piano • Keyboards
THEORY & SONGWRITING
Theory –  Preliminary Rudiments: Grade 1 and 2
Songwriting
VOICE
Voice Training & Technique
Learn How to Sing Popular Music
Performance Skills 
Public Speaking
Overcome anxiety, and stage fright
GUITAR
Acoustic Guitar 
Beginner to Intermediate
Learn how to sing and play with chords, Folk, Country, Pop Music
Campfire Singalongs
WOODWINDS & BRASS
Flute • Clarinet • Saxophone • Trumpet • Trombone • Baritone
RCM Exams – Royal Conservatory of Music
(Previous Band Conductor and Instrumental Music Teacher, Toronto Catholic District School Board )
MUSIC MOVEMENT & POSTURE TECHNIQUES
Learn various postural and movement methods • How to employ the Mitzvah and Alexander Technique
Repetitive Strain Injury • Help for musician-related injuries,
MUSIC TECHNOLOGY & ONLINE LIVE CONCERTS
Computer software and technology in lessons for online learning
Recording Studio • CD Demos • Video Recording 
Vocal/Piano Accompaniments
Printing and Transposition Services
MORE!
Comfortable, relaxed learning environment
The option of learning more than one instrument, including vocal technique all with the same teacher!
ADULT GROUP CLASSES / WORKSHOPS

Discover Your Singing Voice by Maureen E. Smith
Learn how to sing.  Use a microphone, and sing with or without karaoke. Vocal technique, speech therapy, and the psychology of performance. Develop a mind/emotion/body/spirit approach. Use of video camera, TV and recording.
Sing Top 40, Blues, Jazz, Country, Rock & Roll.
PUBLIC SPEAKING / Public Performance Skills
Learn the psychology and art of self mastery. Transcend fear, anxiety and
stage fright, to love and acceptance. Gain stage presence and confidence.
Prepare for performance and public speaking. Use of videotapes, breathing
techniques and meditation.. Develop your creativity, sense of humor withImprov Comedy
Songwriting, Harmony and Chords
Learn the basics of chords and tonality for songwriting. Notation skills and
Applied Theory. Transpose and write songs in any key. Explore Chakras,
Music, Colours and the Human Energy Field. Develop your listening skills
and begin to play by ear.
Posture and Movement Techniques
Do you suffer from back, neck, shoulder, jaw, foot or knee problems? Nerve
compression, numbness, RSI or unnecessary muscular tension? Do you spend
lots of money on endless treatments to ongoing problems? Learn techniques
to help yourself and become your own healer. Understand the cause
of muscular skeletal problems and prevent further ones from happening
through:
The Alexander Technique
The Mitzvah Technique
Craniosacral Method
---
PHILOSOPHY
"Music is your own experience, your thoughts, your wisdom. If you don't live it, it won't come out of your horn."
Charlie Parker
My personal objective is to teach the love of learning. As this can be a life long pursuit, it should be fun and enjoyable, after all this is what music is all about! However ones level of achievement is also reflected in ones level of effort! I therefore stress the importance of regular practice habits and self-discipline, along with a structured program if one is going to succeed. A well-balanced music education includes the ability to read music, a well-developed ear, and a good understanding of theory, along with the use of notation skills for writing it. Classical music, and the Royal Conservatory of music, provides an excellent structured system for one to learn the basics and the most advanced theory, technique, and compositional skills. This is where the foundation for jazz and blues are as well. Popular music does not offer this structure. Therefore a combination of classical music, popular, and fun music for enjoyment is taught. Of course this varies according to individual needs have a fairly flexible approach for each student. One can take exams at the RCM and enter competitions, or one can choose not to, in which case there is less stress on the student. It really depends on the parent, and/or student. Each student has different strengths and/or weaknesses in different areas. Some may have a stronger ear, and/ or strong rhythmic skills, or reading ability. I therefore choose the approach which is best suited for each person. The student is most always given preference to the pieces he/she wishes to study.
Music lessons can be enjoyed and experienced by everyone, regardless of age. With so many instruments to choose from, music can satisfy the needs of each individual, young or old, with music at any style or level from the most basic to the most sophisticated. One can continue learning for a lifetime and still be learning new things at 100 years old. Generally, the younger the age the student starts music lessons, the better off they are. Music tends to become more a part of the persons development, if they start learning at the age of 4 or 5 years old. it also really depends on the maturity of the child, and whether or not they are ready to learn, each child is different. But if it is a positive and a fun experience, these impressions will contribute to the child's intellectual and social development On the other hand, a person is never too old to begin studying music. Some adults believe that they are too old to start taking piano or singing lessons at age 45. Music is a wonderful creative outlet for adults, reducing stress; often the start of music lessons when a person thinks they are too old, can be the most rewarding change a person can give themselves. Life usually becomes more exciting and challenging with a new hobby and/or artistic endeavor. Retirement is also the perfect time to try something new. With more time for creative hobbies and interests, learning to sing and/or play an instrument at this time can be very rejuvenating. There are many entertainment units, keyboards and home organs, on the market which make playing and the art of learning very easy, and fun to learn, yet still learning at your own comfortable pace! It really is amazing what you can do with technology.
One does not have to become a concert pianist, or play professionally, to reap the benefits of music. The benefits of piano lessons are endless, including increased coordination, hearing and sensitivity, motor-development, eye coordination, creativity and self-discipline. With it's healing abilities, it opens up many avenues which we can explore all aspects of our feelings and emotions, connecting us to our hearts, channeling creativity and imagination, which aids to the personal and intellectual development of the whole person. Its healing abilities affect our moods, uplift our spirits and stimulate learning. Music lessons are great for a child's self esteem, and if they are enjoyable, often a student' s achievement level will increase in other subject areas as well. Music gives a child, a healthy creative outlet, it is intellectual and stimulating for the brain and it becomes something fulfilling to do with one's spare time, preventing boredom or teens getting into unhealthy habits such as watching too much TV, using drugs or violence. Often teens getting into trouble are just bored looking for something to do with their time.
With the emphasis on technology today, many studies have been done, comparing the benefits of music education to technology in our schools. Studies prove that music programs are much more beneficial to a child's development than technology. Technology offers us tools we use to communicate, to express the intellect, or convey images or art; it is not the art itself. Technology alone, will not develop true musicianship, stimulate ones emotions, or act as an avenue for feelings to be expressed. However, with the use of technology, we are given endless possibilities that we can explore creativity and the process of learning music, particularly with the use of computers, and various sound sources. More of a focus should be put on music programs in the schools, but with government cut backs today, unfortunately, elementary music programs are most usually the first programs cut!
There are different methods and approaches to playing the piano and other instruments. At times, professional musicians and/or serious students can end up with injury leading to disabilities, preventing them from playing their instrument for long periods. This usually does not happen until several years of playing or at the professional level. Repetitive Strain Injury, (RSI) is one of the more common illnesses today, which often affects computer users, as well. Playing the piano, or any instrument can lead to RSI, wrist, shoulder, back and neck problems, jaw problems, numbness of hands, tendonitis, carpel tunnel syndrome, thoracic outlet syndrome, functional dystonia, etc. If the student is not taught the physical way to approach their instrument, how to sit, how to use their fingers, to move, then technique is limited, the sound is not always of good quality tone, nor is the sense of touch, bad habits set in and become life forming patterns.
Movement methods offer the student, the physical means, how to move, to get technique and sound, with out tension or injury. Often these habits are formed at a young age, yet it may take years for injury to happen and/or develop. The students playing ability and technique becomes limited. They may never get to learn or play their favorite piece, because of lack of technique, tensions nervous tension, anxiety, and how they approach their instrument.
If these habits are taught from the early stages of learning, injury is prevented, and maximum potential for playing ability is gained. Various movement methods gives the student the physical means to express him/herself on they're instrument, free from pain and tension.
The Mitzvah Technique, Alexander Technique and Feldenkrais Method deal with movement, posture, and body awareness and the most natural means for movement that we are born with. Yet it is the stresses of adulthood, emotions we tend to cart around with us, that we tend to loose this natural freedom. As adults, we need to unlearn bad habits that we pickup, which brings us back to out most natural state.
Both methods are all of equal importance, and extremely valuable assets to musicians. They are incorporated into the lessons as well, depending on the individual needs of the student.
---
CONTACT MAUREEN FOR MORE INFORMATION AND TO CHECK AVAILABILITY.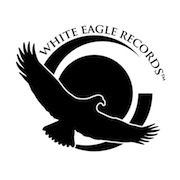 Maureen is the founder and President of White Eagle Music Promotions and White Eagle Records Limited.