Whether your event calls for quite background solo piano music or upbeat music for a lively party with sounds of a band band and full orchestra Maureen Smith can tailor a show to fit the widest cross section of your guests or corporate audience.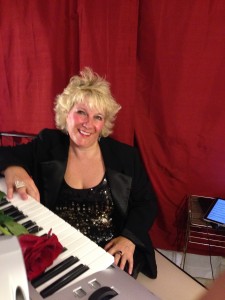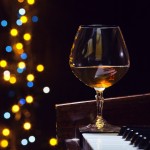 Maureen Smith, Pianist, Vocalist, Entertainer, Recording Artist
Providing Live Music Entertainment for Corporate Events, Private Events & Parties
Over 100's private events!
CORPORATE EVENTS:
Restaurants, Conferences, Offices, Banquet Halls
PRIVATE EVENTS & PARTIES
Anniversary Parties
Home Christmas Parties
Birthday Parties
Weddings
VERSATILE SOLO PERFORMANCES
• Grand Piano : Solo Cocktail Piano including Jazz Standards, Easy Listening and Broadway
• Grand Piano / Keyboard and Vocal Entertainment
Providing a wonderful mix of grand piano, keyboard and vocals, Maureen provides entertainment for private events, corporate events as a one woman band. With the sophisticated sounds and brilliant arrangements on keyboard, you would almost think there was a real big band and small orchestra in the room. Repertoire includes a good mix of the hit Jazz Standards, Pop, Adult Contemporary, Country and Rock N' Roll Hits and more!
• Keyboards and Vocal Entertainment
With no grand piano, keyboards can be provided with all music equipment including a P. A and sound depending on room requirements.
TRIO & SHOW BAND PERFORMANCES
Grand Piano, Keyboards, Saxophone, Vocals
Maureen Smith: Piano, Vocal , Keyboards
Russ Strathdee:  Saxophone
Kenny Simon:  Bass Guitar
Johnny Rocco:  Percussion
with Guest Singers & Artists